TDK - LIMITED RELEASE
TACTICAL DUTY KILT
The Tactical Duty Kilt is a functional utility kilt made to perform on duty, at the range, or in an operational environment.
Crafted with interchangeable TDU style cargo pockets that hold AR Mags or pistol magazines, and equipped with belt
loops to accommodate a 1-3/4" operator's belt, the tactical kilt provides superior durability and functionality for
operational use. For heightened freedom on or off the job, try the 5.11 Kilt today!
Hidden interior pockets for extra storage space
Deep front slant pockets with extra reinforcement for clipping knife, flashlight or pen
Side cargo pockets positioned at same height as TDU cargo pockets for consistency in training
6 belt loops with two D-rings below the front belt loops for attaching sporran, front belt loop includes badge holder
6.14 oz 65% Polyester 35% Cotton TDU® Ripstop with Teflon® finish for spill and stain resistance
Overlapped kilt style front with snap closures, kilt design provides maximum flexibility and breathability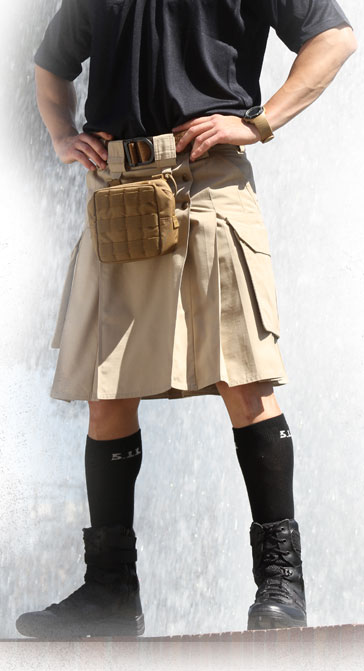 Shown in Khaki Color. Other Colors Available - View Colors
The 6.6 Pouch crafted from 1000D Nylon provides lightweight all-weather storage for your Kilt. It is compatible with 5.11 Belts for integration with your Tactical Kilt as a sporran
One side cargo pocket holds two 30-round AR magazines and the other side holds three full-size pistol magazines
Detachable cargo pockets can be switched from one side to the other, positioned on right or left side depending on preference
$10 DONATION PER KILT GOES TO:
+ FBINAA CHARITABLE FOUNDATION
+ WE SALUTE YOU VETERANS FOUNDATION
LEARN MORE »
LEARN MORE »
SCRUFFY WALLACE INTERVIEW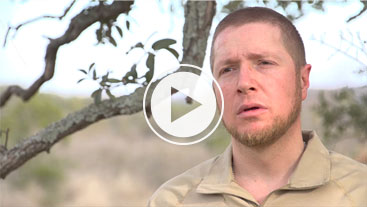 Scruffy Wallace talks about why he founded the
We Salute You Veterans Foundation
#KILTOFF
Show us how you gear up by using #KILTOFF on Instagram and Twitter.
HEIGHTEN YOUR FREEDOM WITH A 5.11 KILT!
HEIGHTEN YOUR FREEDOM WITH A 5.11 TACTICAL DUTY KILT!

Buy Now