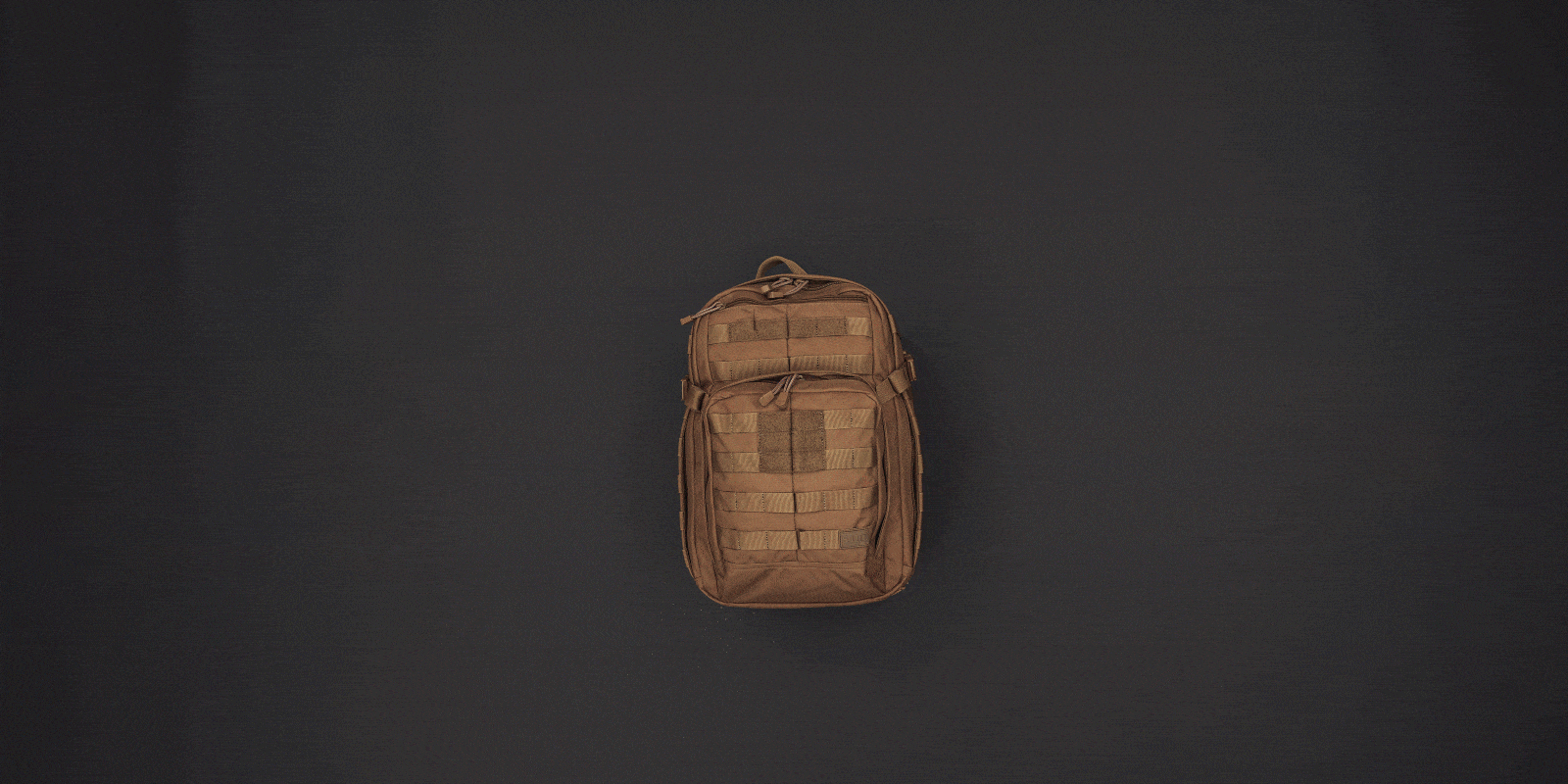 RUSH SERIES TACTICAL BACKPACKS
Whether you are on the job, at the range, or navigating the wilderness, a RUSH 2.0 tactical backpack is the obvious choice. RUSH 2.0 backpacks are available in three different sizes to carry all your gear on your 12, 24 or 72 hour mission. What's your RUSH?
SAME MISSION-PROVEN CONSTRUCTION AS THE ORIGINAL BACKPACK, WITH NEW FEATURES
FROM OUTDOOR ACTIVITIES TO DUTY APPLICATIONS AND OFFICE USE, THE RUSH12™ TACTICAL BACKPACK IS ONE OF THE MOST UNIVERSALLY ADAPTABLE PACKS ON THE PLANET
THE RUSH24™ IS IDEALLY SUITED FOR THE CITY, RURAL EXCURSIONS, AND ANYTHING IN BETWEEN. PERFECT FOR AN OVERNIGHT TREK, BUT NOT TOO BIG FOR HEAVIER EVERYDAY USE
THE RUSH72™ 2.0 IS PERFECTLY SIZED AND STRUCTURED FOR TACTICAL ASSIGNMENTS, LONG-RANGE DEPLOYMENTS OR STAYING A FEW DAYS IN THE GREAT OUTDOORS. BUILT FOR THE MOST BRUTAL ENVIRONMENTS, THIS TOP TIER PACK IS FOR EVERYONE WHOSE CRITICAL GEAR NEEDS TO BE EASILY ACCESSIBLE WHEN THE TIME CALLS FOR IT
RUSH™ 2.0 TACTICAL BACKPACK COLLECTION
The name RUSH is synonymous with high-quality, tactical backpacks and bags. In fact, RUSH backpacks have experienced over one million missions since 2009. Now we have taken the backpack that launched a million missions and optimized it for a million more. But how do you improve upon a classic that has been relied upon for so long? Our design includes fresh, innovative features to make the RUSH 2.0 Collection the gold standard in the industry. RUSH 2.0 tactical backpacks and bags are MOLLE and web-pouch compatible. We revised the admin panel for efficiency. An adjustable sternum strap provides comfort and customizability. RUSH 2.0 backpacks feature side compression straps and rush-tier system compatibility. A padded laptop compartment meets the 21st century needs of the professional, military personnel, law enforcement, and everyday use.
The RUSH 2.0 Collection is engineered to make a classic even better. We think you'll agree.