PATCH OF

THE MONTH
Spend $100.00 every month
and collect each limited
edition patch from 5.11®
HOW IT WORKS:
Each month 5.11 will feature a unique patch (not for sale).
You can collect each month's patch by spending $100.00
or more exclusively at 511tactical.com and using the
special promo code for each month. The patch will
ship out with your order.
STATUS: AVAILABLE COLLECTED
PATCH
511026
"UNCOMMON VALOR"
VALOR / 511026
Few photographs from the war are as moving as the flag raising on Mt. Suribachi from the second world war. This was the second flag raised that day as the first flag was replaced to be preserved for history.
We honor the spirit of this photograph by commemorating the sacrifice of the Marines who gave everything in the pursuit of freedom. This patch features the iconic flag raising image contrasted against the background of the U.S. flag. 4 color embroidery, a merrowed edge and a screen print commemorate the dates of this historic battle.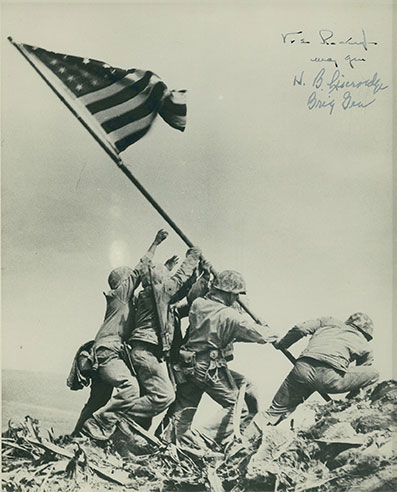 (Official flag raising photograph taken by Joe Rosenthal on top of Mt. Suribachi, Iwo Jima. This copy also contains the signatures of Keller Rockey and Harry B. Liversedge. From the Frederick Stevens Collection (COLL/5289) at the Marine Corps Archives and Special Collections. OFFICIAL USMC PHOTOGRAPH)
USE PROMO CODE: POTM026