Limited Edition
April
Luck of
the Draw
Use Promo Code: POTM028
APRIL'S FOOL / 511028
PATCH OF

THE MONTH
Spend $100.00 every month
and collect each limited
edition patch from 5.11®
HOW IT WORKS:
Each month 5.11 will feature a unique patch (not for sale).
You can collect each month's patch by spending $100.00
or more exclusively at 511tactical.com and using the
special promo code for each month. The patch will
ship out with your order.
STATUS: AVAILABLE COLLECTED
PATCH
511028
"MAMA DIDN'T RAISE NO FOOL"
APRIL'S FOOL / 511028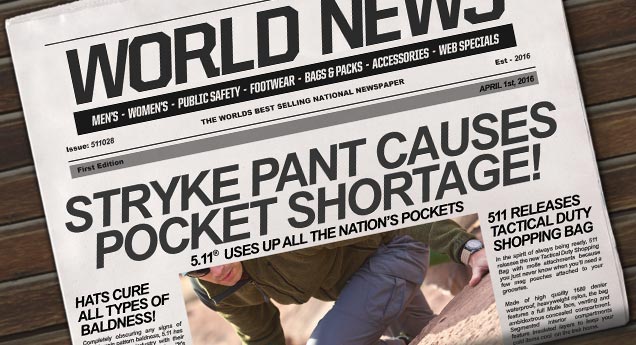 April Fools' Day itself (sometimes called All Fools' Day) is celebrated every year on 1 April by playing practical jokes and spreading hoaxes. The jokes and their victims are called April fools. Though recognized worldwide since the 19th century it is not a holiday in any country.
In ancient times, courts employed fools and by the Middle Ages the jester was a familiar figure. In Renaissance times, aristocratic households in Britain employed licensed fools or jesters. Regarded as pets or mascots, they served not simply to amuse but to criticise their master or mistress and their guests. In the spirit of the day, this month's patch features 3 unique color combinations each of which will be sent out at random. Which one will you get? The patch itself is a solid embroidery consisting of 5 colors, a merrowed edge and stitched hook & loop backing.
USE PROMO CODE: POTM028