How to Choose PT Shorts for Enhanced Mobility and Performance
Regular gym shorts just don't make the cut when it comes to precision engineering and maximized utility for physical training. When you're focused improving your physical health, stamina and agility for tactical, police or military duty, you need the right PT gear to help you achieve your goals.
The best training shorts provide comfort and ease of movement for all workout regimens, both in the gym and outdoors during field training. Your PT shorts must be able to endure rugged environments and last through the most demanding exercises and tactical drills as you prepare for on-the-job action.
Made from top quality materials, 5.11's tactical shorts offer innovative construction and design features to enhance your performance by allowing flexibility, breathability and durability throughout your physical training program.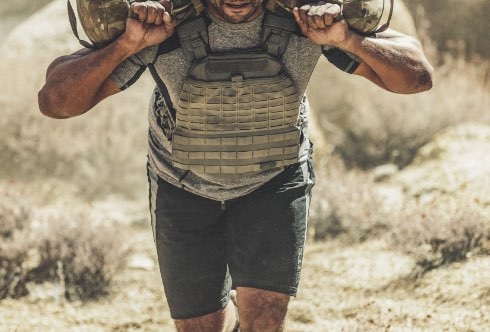 Tactical Shorts Features
As you search for the right PT gear for you, choose fitness shorts that include fabrics and design features that will provide balanced support as you train. Check out the innovative design components included in our advanced shorts selection to gain a better understanding of the full spectrum of PT gear possibilities:
1. Superior Materials
In addition to quality cotton, polyester, spandex and fiber blends, select 5.11 tactical shorts are constructed from:
Flex-Tac® mechanical stretch canvas
TACLITE® ripstop fabric
Quick-dry fabric
4-way stretch fabric
Teflon® treatment to repel stains and moisture
2. Comfort and Convenience Features
You want PT shorts so comfortable you forget they're there during rigorous workouts – that way, you can focus on your training. Find shorts that offer your favorite convenience and comfort features for the ultimate workout experience:
Adjustable or elasticized waistbands
Integrated drawcords
Deep cargo pockets for tool and accessory storage
Reinforced belt loops
Internal cargo pouch magazine pockets
Twin back yoke magazine pockets
Flex cuff pockets inside waist
Hip-mounted D-rings
3. Performance-Enhancing Design Elements
Performance-enhancing features not only offer increased stretch for unrestricted mobility, but also provide reinforced construction for lasting durability, even in harsh conditions. These features include:
Moisture wicking technology for increased breathability, odor control and dryness
Freedom Flex side panels
Running gussets for ease of movement
Non-raveling lock stitching
Double-needle stitching at key stress points
Bartacked construction
Double-reinforced seats
Fully gusseted crotches
Tactical Shorts for Military Purposes
While members of the armed forces are issued branch-specific PT uniforms for group training and physical assessments, individual workouts allow more freedom in regards to dress code. In an effort to extend the life of your standard-issue attire, you may choose to supplement your PTU with advanced tactical shorts and T-shirts for enhanced training sessions outside of unit activities.
New recruits, seasoned veterans and tactical professionals alike count on the best PT gear from 5.11 Tactical to maximize their training results. Pair our fitness shirts and plate carriers with your new tactical shorts on morning runs, during cross-training and while practicing your duty-specific physical training. With your dedication to the job and performance-enhancing PT gear from 5.11, you have everything you need to achieve your physical training goals.
---