On and Off Duty: How to Choose Base Layers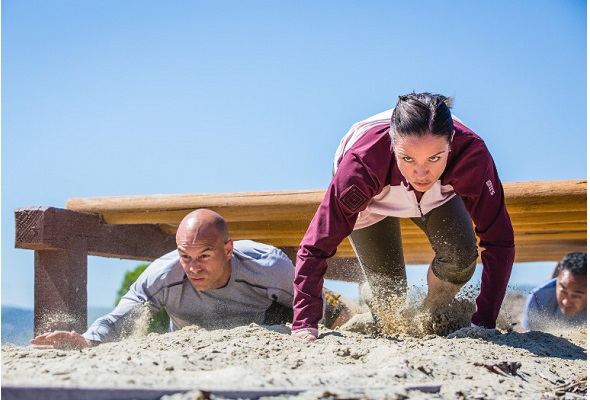 The base layers you wear can make or break your mission – you need the right materials for your activity level and the temperatures you'll be working or playing in or you're going to be really uncomfortable.
Layering for hiking, playing winter sports or working outdoors requires you to choose three pieces: an actual base layer to wear against your skin, a middle layer and an outer layer. If you pick the right materials, they'll all work together to keep you dry and comfortable.
Base Layer Materials: What You Need to Know
Insulating fabrics work in different ways to keep you comfortable on the track, the trail or the court. The most common – and most effective – base layers are made from synthetic fabrics, silk, and merino wool. You generally want lighter fabrics for intense activity and heavier fabrics for less-intense activity. That goes for base layer tops, which include things like holster shirts, and base layer undergarments, too.
Synthetics
Synthetic fabrics are typically superior at wicking away moisture. Made from components like polyester, nylon, polypropylene and rayon, synthetics are form-fitting and breathable. Usually, synthetics will keep you driest out of all the base layer materials you can choose. It's not going to be the warmest base layer, but it will be the most durable you can choose. Some synthetic base layers are also treated with odor-resistant finishes. These are your best choice for intense physical activity.
Try synthetic base layers for these activities:
Aerobics
Backcountry skiing
Brisk hiking
Cross-country skiing
Indoor climbing
Mountain biking
Outdoor climbing
Patrol duty
Running
Merino Wool
A merino wool base layer can absorb up to 30 percent of its own weight in water without feeling wet to the touch, which means it's also superior at wicking away moisture. Although wool fibers take longer to dry than a synthetic fabric does, wool is naturally resistant to odor-causing bacteria. Merino wool is heavier than synthetics or silk, and it's moderately durable. If you don't mind the weight, you can use wool base layers during intense physical activity, cool weather, and moderate activities like hiking.
Here's a list of activities that a merino wool base layer is good for:
Camping
Downhill skiing
Moderate cycling
Moderate hiking
Patrol duty
Sleep
Travel
Silk
Silk, an ultra-soft natural fabric, is perfect for light hikes and low-intensity movement. It has decent moisture-wicking properties if it's treated with a special finish, but it can stay damp if you soak it. It's not as durable as other types of base layers are, and it's not naturally odor-resistant, but it is lightweight – and that gives it a tremendous advantage as a base layer.
Here's a list of activities that are ideal for silk base layers:
Walking
Relaxing
Light hiking
Urban cycling
Travel
Sleep
Light patrol duty
Does Cotton Make a Good Base Layer?
In a word – no. Cotton doesn't make a great base layer. Cotton holds moisture, so it's a poor choice for insulation when you're going to sweat or when you're in a damp environment. If it gets really wet, the moisture is going to seep into your insulating layer and make it useless.
What Base Layer is Right for You?
Because a base layer's main purpose is to keep you dry, choose yours based on how high your heart rate will be. With the right second-skin, you'll stay dry and comfortable the whole time you're out.