Which Tactical Vest is Best?
The tactical vest you choose is entirely dependent on your mission – and sometimes your unit or company's SOP dictates what type of vest you can wear. This guide can help you choose the best tactical vest for police work, for military missions or military-related service, and for recreational use at the range or during PT.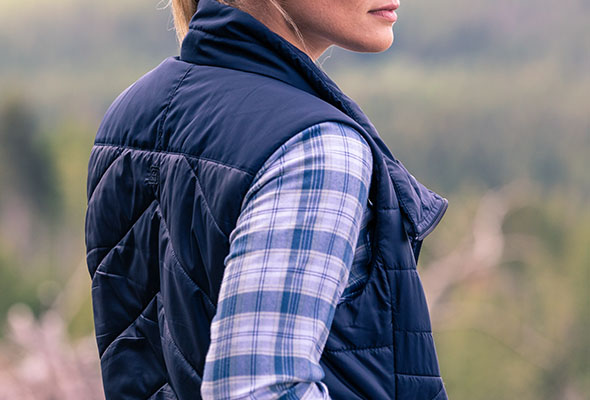 MOLLE Vests
MOLLE vests let you carry mission-essential gear in customizable configurations. You can attach ammo pouches, add slings and affix first-aid kits to your vest so you have everything you need in an easy-to-reach spot. Many law enforcement agencies and military branches require MOLLE-compatible vests, and it's up to the units to decide the appropriate configuration based on current mission needs. You can wear a MOLLE tactical vest over your clothing, even if you have low-profile ballistic protection beneath it, or you can find a MOLLE-compatible plate carrier.
Plate Carriers
A plate carrier, which is designed to hold ceramic plates for ballistic protection, can also be MOLLE-compatible. Because plate carriers are a lot lighter than individual body armor – like the military's old around-the-chest IBA – they're more versatile while still offering a fair amount of protection from projectiles. For more protection, you can add side SAPIs to a standard plate carrier. Although side panels add more weight, they extend protection – but side plates can also impair mobility, and they may not be entirely practical for your mission.
Low-Profile and CCW Covert Vests
Designed for wear under a uniform or tactical shirt, a low-profile or CCW covert vest may be ideal if you're using it for everyday wear. These concealed vests can also hold ceramic plates for ballistic protection. Sometimes called slick carriers, these tactical vests can provide protection without creating an aggressive appearance – most people won't even know it's there.
The Best Tactical Vests: A By-Mission Breakdown
Your mission or your unit's SOP will dictate what tactical vest is best for your needs. Here's a look at what you can expect from each major type of vest.
Product Type

Protection Level

Uses

Benefits

MOLLE Vest

None, unless it's a MOLLE plate carrier or MOLLE IBA

Recreational
Military
Tactical
Law enforcement

Custom configuration of pouches and gear
Load distribution
Mobility

Plate Carrier

Requires SAPI or other ceramic plates to provide ballistic protection

Range practice
Military
Tactical
Law enforcement

Ballistic protection
Custom configuration with MOLLE system

Low Profile or CCW Covert Vests

Optional ballistic protection with plates

Range practice
Military
Tactical/CCW
Law enforcement
Security

Ballistic protection
Concealed wear
Finding the best tactical vest for your needs is really mission-dependent. If you simply need a place to stash your gear for a recreational camping, hiking or hunting trip without ballistic protection, a MOLLE-compatible LBE or LBV is sufficient. If you need ballistic protection because you're on the beat, on a mission with your unit or at the range, a plate carrier or a low-profile CCW vest is probably the right choice.