What to Look for in a Deployment Bag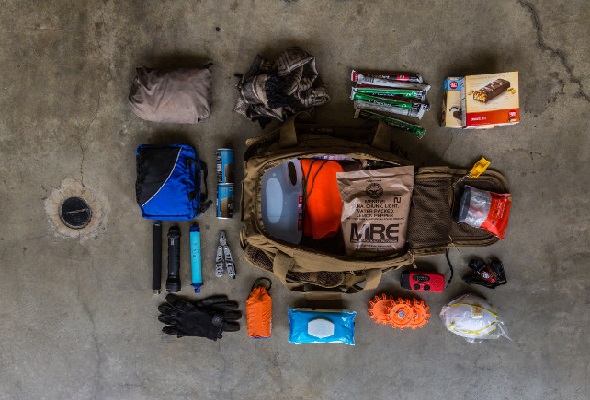 If you're going downrange, chances are you have a huge packing list – and you're going to be the one carrying it, too. That means you need a deployment bag that fits all your gear and that's easy to lug from one C-130 to the next… and then on the bus, and finally to your CHU or barracks.
Here's how to find the deployment bag that checks all the boxes and survives the trip in serviceable condition.
How Big Should Your Tactical Deployment Bag Be?
Deployment bags come in a huge range of sizes, but the one you need will be big enough to stash everything on your packing list and then some. If you're going on a long-term deployment, your duffel bag should have an interior compartment measuring 7,000 cubic inches. That translates to 115 liters of interior space.
Math Hack: If a bag you're looking at doesn't say how many cubic inches it holds, here's how to do the math: Multiply the bag's interior height by its width, then multiply that product by the bag's depth. If a bag's main compartment measures 12 inches high, 24 inches long and 12 inches wide, your math looks like this:
12 x 24 = 288
288 x 12 = 3,456
That means the bag's capacity is 3,456 cubic inches. That's exactly what the Rush LBD Lima 56L deployment bag offers, which makes it perfect for a few-month deployment. If you're going for more than a few months, you'll most likely need a bigger bag, like the Mission Ready 3.0 90L bag, the SOMS 3.0 126L bag or the CAMS 3.0 190L bag.
What About Deployment Backpacks?
You'll probably need a tactical deployment backpack when you go outside the wire, but that's in addition to your full-sized deployment bag. If you can fit everything you need for a yearlong deployment into a backpack, we want to know about it – we might even hire you to pack our gear.
Deployment Bag Materials: They're Not All Created Equal
Deployments are rough on your gear. You're going to toss your bag around, push it under your bed with your foot, drag it through the sand and tote it from place to place when you get new orders, so it needs to stand up to whatever you throw at it. Materials are important, so you need water-resistant, ballistic nylon and sturdy webbing straps. Look for at least 1050-denier nylon for the water resistance and 1680-denier nylon on the ballistic side. Tear-resistance, like what the Rush LBD XRAY 106L bag offers, is also important.
Must-Have Features in a Deployment Bag
Your deployment bag is going to go through a lot, especially if you're gone for more than a month – and that means you need more features than a government-issued duffel has to offer. Here are a few extra features that can make toting your gear a lot easier:
Compression-molded side panels.
ID card holder.
Impact-resistant base panels.
Internal fiberglass rods for loading and upright storage.
Internal pockets for separate storage.
Lockable zippers.
MOLLE or SlickStick® compatibility.
Removable webbing straps.
Retractable handle.
Self-healing zippers.
Self-retracting grab handles.
Tear resistance.
Top and side compression straps.
The deployment bag you choose has to be rugged and dependable so it can last the whole time you're gone and get your gear back stateside in one piece. For the most part, that means picking a bag that's large enough to stash all your equipment and uniforms and that's made from sturdy materials that can withstand less-than-perfect conditions.