What to Look for in a Low-Vis Bag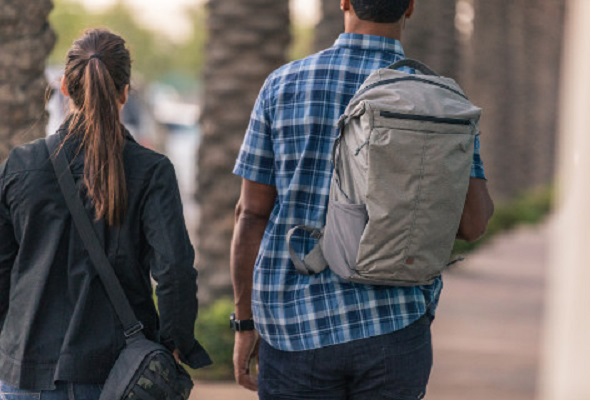 Sometimes being tactical means being barely-visible while you're getting the mission done, and in that case, you need a low-vis bag. While there's no shortage of tactical bags available, you need to know what to look for when you're interested in concealability.
Low-Vis vs. Hi-Vis
Several occasions call for low visibility, including nighttime missions downrange, tactical operations, stakeouts and other times it's better to stay unseen. That means you need a low-profile bag in colors that match your environment.
Hi-vis has its place, too, but unless you're working on a road construction crew or another high-risk profession, or you're hunting, camping or doing something that requires you to be extremely noticeable, it might not be your best choice.
How to Choose a Bag for Low-Vis Operations
Before you can choose a bag for low-vis operations, you need to identify a few minimums. Here's what to zero in on:
What do you absolutely need to carry? What extras would you like to have enough room to include?
What's the max amount of visibility you can get away with?
Will bag size be a factor in concealment?
Do you need a bag with hidden compartments?
Will your bag remain stashed in a vehicle most of the time, or will you carry it long distances?
Will your (or someone else's) life depend on concealment?
Your answers to these questions can help you figure out what type of bag to choose – and they can help you zero in on the size, too.
Low-Vis Bag Sizing
Look at two measurements when you're shopping for a low-vis bag: the overall size and the interior compartment size. Bags' exteriors are measured as height x width x depth, and interiors are measured in liters or cubic inches. For example, the LV18 29L bag is 19.5 inches tall, 11 inches wide and 5.5 inches deep, and it provides 1,769 cubic inches – or 29 liters – of interior space.
5.11 Tip: Most airlines allow carry-ons that are 22 inches high, 18 inches wide and 10 inches deep at the most, so if you're going to use your bag on a mission and in the air, you probably want to invest in a bag that falls within these parameters.
Low-Vis Bag Features to Look For
Any bag you choose needs to be rugged enough to keep up with you when you're on mission, and it needs to be available in the colors you need. A tan bag for desert ops, a black bag for nighttime operations – you get the picture. Here's a list of other features to look for when you need a high-performance, efficient and effective low-vis bag:
CCW compartments
Extra grab handles
Lower webbing straps to attach extra cargo
MOLLE compatibility
Padded back panels
Padded laptop sleeves inside
Quick-release shoulder straps
Side compression straps
Tuckable logos to provide further concealment
Water-resistant nylon construction
Bags like the LV10 13L are ideal for in-and-out missions that require you to keep your gear organized and ready to go. Equally compact and low-visibility, the LV M4 20L was named "Best Bag" at the SHOT Show 2019, and it's slim, low-profile and available in several colors. If you're looking for something a bit roomier, the DART24 Pack – a 30L powerhouse – is designed for EDC and lets you reorganize the main compartment with a removable laptop sleeve. For long-term low-vis bags, the Dart Duffel 40L is the way to go. It features an internal web MOLLE panel so you can attach pouches for enhanced organization, a removable storage cube and dual-entry zippered mesh pockets.