Everyday Carry Essentials: 5 Pocket-Friendly EDC Items You Should Carry Every Day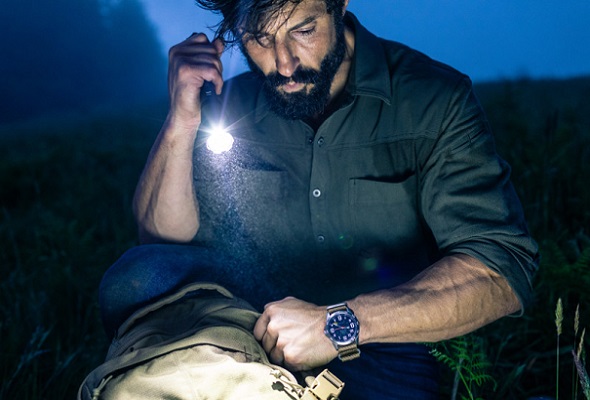 You can't predict what's going to happen while you're at work, out with friends or doing personal PT, which means the only way to ALWAYS BE READY is to carry essential, affordable and pocket-friendly EDC items every time you leave the house.
Here's a checklist of gear you should never leave behind – learn why below:
Rescue tool
Tactical flashlight
Money clip multi-tool combo
Badge wallet
Field watch
EDC Items You Can't Leave Home Without
Keeping essential gear on-hand can prevent – or bail you out of – countless situations. Because this is EDC gear rather than stuff you keep in your go bag and only take out during emergencies, we've zeroed in on items that won't break the bank if you lose them.
Rescue Tool
A tactical rescue tool can help get you out of a sticky situation. Choose one that can cut through tough cords, seatbelts and ropes and includes a glass breaker so you have a tool that applies in multiple situations. While you may never need it, a rescue tool can save a life.
Tactical Flashlight
The best EDC tactical flashlight is compact, bright and tough. When you're choosing an EDC flashlight, you need one that's small enough to carry – under 3.5 inches long – but still puts out a tremendous amount of light through a chip-mounted LED bulb. Choose a torch that's water- and impact-resistant so you can use it anywhere.
Money Clip Multitool
The Utility Money Clip Multitool can tackle multiple jobs. It's light and compact, and it features a wire stripper, bottle opener, flat head screwdriver and a multi-sized bolt wrench. It also has a metric and imperial ruler, so it's handy in everyday situations as well as in emergencies.
Badge Wallet
When you need to identify yourself as a pro in the field, the 5.11 S.A.F.E.™ 3.4 Badge Wallet is the way to do it. Made from nylon and leather with a nylon mesh badge panel, a transparent ID pocket and a removable 14-inch chain, this badge wallet enables you to keep your identification close and tucked away when necessary.
Field Watch
A quality field watch is essential when you're on the job, running errands, in the field or at the gym. Choose one with luminous hands that's water-resistant, scratch- and chip-resistant, and includes a NATO nylon webbing band that can stand up to tough conditions.
Affordable EDC Gear You Need to Carry
You already know it's important to prep for anything, and the best way to do that is by carrying essential gear that can get you out of a pinch. These five EDC essentials will fit in your pockets without weighing you down, and they're each designed to help you work through everyday situations as well as the surprises life throws your way.